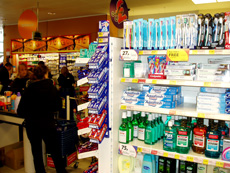 installation
"Because producing the unit is just half of the job."
ETM has established a well-reputed installation service which installs units nationwide in both supermarkets, convenience and cash & carry's.
We always strive for a 100% in-store execution rate in all our installation projects - and our tenacious approach helps us to achieve this. Understanding the 'system' and working closely with head office and store personnel ensures that high targets are met.
Take a look at our Smint case study.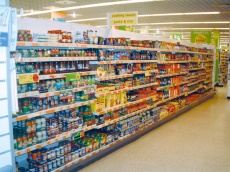 BEFORE
category development
Category Development is an effective initiative to capitalise on the demand of certain products. Not only can it educate the consumer, but it also serves to highlight various sub categories within the range.
Take a look at our instant hot snacks Category Development case study.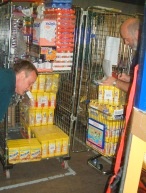 store tests/audits
ETM can also project manage and conduct store tests and audits. We can evaluate the effect that different types of activity can have on the sale of a particular brand. Our role can also include:
Store recruitment and briefing of test and control stores
Calling on test stores up to three times a week
Stock control, including delivery and counting of each unit at front and back of store
Trials of alternative locations, siting linked displays and testing various POS items
Price control and auditing of EPOS data at store level