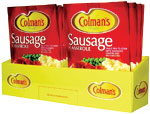 awards
As Effective Trade Marketing has grown as a company, so has our trophy cabinet. ETM's Colman's unit [right] scooped the much coveted gold award in the 'Grocery Temporary' category announced in the 2005 POP News.
Our Green & Black's four tier unit [left] also achieved acclaim in the same awards, winning silver in the 'Snack, Confectionary & Soft Drinks Temporary' category. Also our Green & Black's Metal FSU was short listed in the 'Snack Products & Soft Drinks' category at this year's British POP Awards (see news).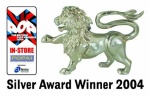 awards
At 2004's POP Awards, ETM came home with the gold in the 'Permanent Display - Snack Products & Soft Drinks' category for our Pot Noodle metal stand [left]. This stand was also awarded Silver in the overall 'Display of the Year' category.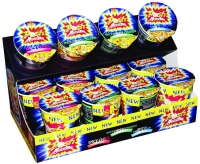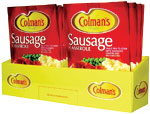 awards
Our corrugated counter top unit [left] was the winner in the 2003 Screen Printing Association Awards in the 'Point of Purchase printing' category.
And, to prove that good things do come in small packages, our Colman's corrugated unit [top right] was short-listed in the 2004 POP Awards.